Hi!

Just wanted to let you know that I love your product! I work with EE's all day and it's great to see what other electronic design engineers are coming up with.

Keep up the great work!

Tony Harris
Minnetonka, MN

2010 A5


---


Richard,

Just received my custom cable and bluetooth receiver yesterday. I followed the simple instructions on the video and within a minute I was streaming Pandora and my playlists from my Iphone6. Thank you for the great products! It seems crazy that Audi did not provide what I would call a "standard option" for streaming music on so many of their cars.

You have solved this problem and I couldn't be happier.

Jeff Snegg
Aliso Viejo, CA

2012 A5 S-Line


---


Hi Rich,

I just wanted to take a moment and thank you for your brilliant device, as soon as I plugged in my phone connected and I was was able to stream radio without hesitation, and the sound was perfect...I do not know why Audi has not made this standard equipment in their cars, I have a 2011, not old by any means...great product

Thanks again,
Tim Peristeridis
Kalamazoo, MI

2011 S4


---


Rich,

Probably the most simple mod I've ever done. I installed the hardwire kit in my 2012 A5 Coupe without Nav or MMI in 10 minutes and it works flawlessly. As a note, I did have an open fuse slot that was second from the bottom in the center column on the fuse panel and it worked on the first try.

Thanks for providing an INVALUABLE solution to an otherwise great car!

Charles Beaudry
Lake Saint Louis, MO

2012 A5


---


Works great! Had to get the power kit and the custom cable but it was worth every cent.

Thank you for the great product

Michael Degan

2011 S5


---


Just wanted to thank you for your recent help via email. The power adapter was very easy to install and the system is working perfectly! Great product!
Audi should offer it through their service departments.

Thanks,
Matt Snodgrass
San Francisco, CA

2009 S5


---


Rich,

I received the cable today. Hooked everything up and was streaming Pandora in less than 5 minutes!
Awesome!

Thanks,
Brian Baumann
Raleigh, NC


---


Rich,

Phenomenal product! Open box, plug in, connect and play!!

Thank you
Art Eckert
Bloomfield Hills, MI


---


Thank you. Product arrived in good order. Could not have been easier to install (if plugging the cord into the socket can be called an install).
Works great!

Melanie Rodgers
Tampa, FL
2011 A5


---


Thanks for coming up with this solution. Upgraded my wife's A6 w/ 2G-MMI to have a2dp bluetooth for Christmas using your kit and the hardwire power kit and installation was a breeze and everything works perfectly so far.
Thanks again!

Ryan W.
Houston, TX
2008 A6


---


Hi Richard,

I've been meaning to reach out to you for a couple of weeks now, but been busy and distracted. First, I want to thank you for creating such an excellent rig! Your product works beautifully and flawlessly. I have a 2008 Audi A8, and I have been searching for a solution to this for a long time with no luck. In the past I've gone as far as hooking up a bluetooth adapter directly to the MMI cable, but as you well know, that was a fail. Periodically over the last few years, I've taken up search - and finally found your website. I was so enthused about it I purchased just the adapter cable and bluetooth receiver before I dug further and realized that I was one of the lucky ones who would need the Hardwire Power Kit as well - so I ordered that moments after placing my first order. Which brings me to my second Thank You, for catching that, refunding the extra shipping and sending the two products via one package.

I feel like I'm driving around in a new car! Freedom to play whatever I wish on command with zero cables!! I had no idea our phones could connect to two separate bluetooth devices simultaneously - so I was really skeptical and never thought this would actually work. Well I don't have to tell you it does, and does wonderfully. Thank you for making such a terrific product, and for making it available to those of us who love our "older" Audi's!!! Also, I should note that the install took less than 10 minutes, and I couldn't be happier. Thank you!

Most sincerely,
Bryan Tanis
Kensington, MD


---


Dear Rick,

Your device works like a charm.
Easy to sync and with my newly expanded Amazon Prime music selections, I'm in music heaven while driving my Q5.

Many Thanks!
Kent Woodburn
Midland, MI


---


I bought the Bluetooth kit and hard wire install and couldn't be happier! Literally the only complaint I've had since buying my Audi was the lack of Bluetooth music capability.

With a small investment and about 5 minutes to install, this problem has been solved!! Great device, works perfectly and sounds amazing!

Thanks!
Chris W.


---


Hi Richard,

Just installed your cable into my 2011 RS5.
Works seemlessly. Perfect product.

Many Thanks,
Mark


---


Richard-

I just want to thank you for building the adapter- it works great in my S4 and the sound is terrific. This device has really upgraded my vehicle and my pleasure in driving it.

Thanks again, Mike
2012 S4


---


Hello Rich,

The cable came today. Works like a champ! It took me longer to watch the YouTube video than it did to set it up in my car.

Thanks, my Audi is now complete!

Mike
2010 Q5 with 3G MMI


---


Hi Richard ..

Just wanted to drop you a quick note to say this unit installed into my 2010 audi S5 with no problems at all. There's barely any lag with any onscreen video showing on the tablet/phone and playing through to the deck. I'd say no more than 1/10th a second, meaning that even video could be watched with audio run through the device.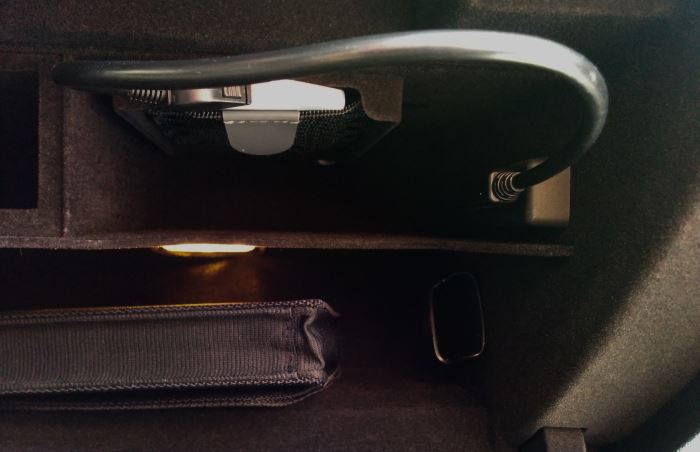 Thanks, much appreciated!

Dwight S.


---


Thanks for the kit ... Works great!

David


---


Power supply with combo kit works perfectly in my Audi S6. It was very easy to install in my MMI 2G setup. Thanks for building something that makes me not have to purchase an entire new stereo system.

Michael


---


It is really great doing business with a company that provides excellent customer service both before and after the sale! Prior to purchase all my questions were answered thoroughly and promptly. I had additional questions after the purchase and received the same level of excellent service.

My cable and adapter kit arrived much sooner than expected and work fantastic in my 2011 Q7! Everything was just as described.

Thanks!

Matt


---


I wanted to let you know the A2DP cable arrived and it worked on the first try!! I can now stream my audiobooks from the phone in my pocket instead of having to fumble in the glove box!

Luke from Switzerland


---


Your interface works as advertised. Appreciate your engineering expertise and product.

-Tony Pauley


---

I just wanted to say thank you cable works great.

Its a real shame that Audi didn't enable Bluetooth streaming on the 3G MMI.

Take care.
-Rob G


---

I just wanted to say thanks for the bluetooth kit. I've been using it daily for the last couple weeks in my A4 and it's been great and I'm very satisfied. Your solution is simple and clean and works perfectly.

Thanks again,
Jamie


---

The MMI Aux cable with bluetooth adapter worked right out of the box with ease. Appreciate your awesome contribution to the Audi community.

Vincent


---

Works as advertised on my 2010 A5 3G MMI.

Thanks for saving me the trouble of breaking out the soldering iron!

B Fortune
Charleston SC


---

Got the cable and adapter...plugged it in a certain way first that didn't seem to work. Saw your video and vs having it all connected and plugging it in I did it in separate stages as shown and it worked like a charm.

Thanks!
Cameron


---

Product works great in my 2011 a5 ! Thanks for helping the community out!

D. Rose


---

Thanks for the quick shipping. cable works great.

Sebastian
Ellicott City, MD


---

I want to thank you for creating this, it saves me a lot of time from taking my iPhone in and out of the glove box. It's a great product!

Regards,
Joe


---

You just turned my Audi into a 2013 with that bluetooth cable combo!! It looks almost the same as a 2013 inside, and I don't care much for the new design of the A4 anyways so this turns out great for me!

Thank you so much for making this possible!!

David


---

A2DP combo package arrived today and works perfectly in my 2010 S5.

Thank you!!!
--Don
Calgary, Alberta


---

Just want to say thank you. Thanks for being such a genius. Just installed the hardware kit and worked like a charm. I'm one happy guy now.

All the best
William


---

Received my adapter and it works wonderfully - I followed your instructions and was listening to my device's audio via my Audi's B&O speaker system within 30 seconds.

Well worth the price.

Thank you!
Jim J.